Brookhill Ranch Christian Summer Camp was established in 1964 with the purpose of reaching out to every young person with unconditional love, helping each one to realize his or her own intrinsic worth.
Age Range:
Campers must have completed the 2nd grade and may attend through the completion of the 9th grade.
Food and Meals:
Meals are included in the total cost; however, General Store Concessions are extra.
If your child has special dietary needs, please contact the office for more information 501.623.5983
Bunk houses and Shower houses:
Rustic, ranch style bunk houses are provided. Twenty campers with a Head Counselor of college age and 2 Jr. Counselors live in each bunk house. Girls and boys sections are adequately separated. Shower houses with restroom facilities are cleaned and inspected daily. Bunk house living is "family style" with a variety of different ages. No child of one age group is ever in bunk houses alone (providing others of the same age have registered). We will not place a group of more than three campers together as bunkmates in the same bunk house.
1 Week Sessions ($700):
Camp 1: May 31st – June 5th
Camp 2: June 7th – 12th
Camp 3: June 14th – 19th
Camp 4: June 21st – 26th
Camp 5: June 28th – July  3rd
Camp 6: July 5th – 10th
2 Week Session ($1500):
Camp 7: July 13th – 23rd
Registration Open January 1, 2021
If you need Assistance Registering for Camp please call 501.623.5983
Brookhill Ranch Summer Camp offers a wide variety of activities for campers to choose. Here is a list of the activities we offer.
There are many people involved in making camp successful. These are just a few of our leaders.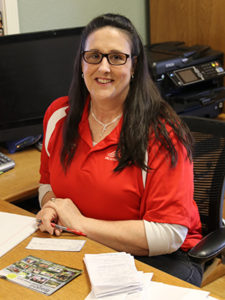 Kelle
Stahl
Chief Financial Officer
Kelle Stahl is the camp's CFO. Kelle handles every registration form personally. She takes great care in placing the campers in their activities and does her very best to provide customer service to anyone who requires it.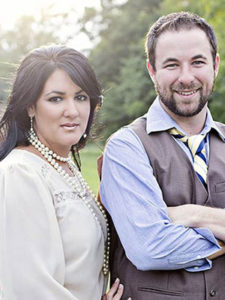 David & MeLisa
Pate
Chief Executive Officer/Office Staff
David Pate is the camp's CEO. He oversees the hiring of the staff and the development of our JCT's. MeLisa works with our office staff and with our First Aid Counselors providing care to our campers when necessary.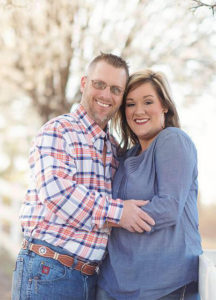 Lynlee
McMillan
Camp Administrator
Lynlee (Brooks) McMillan is the Camp Administrator. Camp is her favorite time of the year and she loves every camper like they are her own children.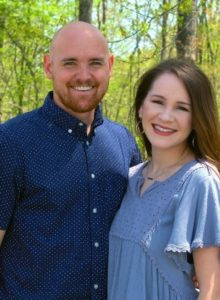 Jason Ross is the camp director for Brookhill. Jason runs the day to day activities of camp. He works closely with our counselors to ensure the incredibly fun and family environment that makes our camp unique.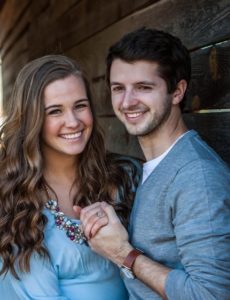 Stuart
Berryhill
Staff Recruiter
Stuart Berryhill is our Staff Recruiter. Stuart handpicks and places each of our Junior Counselors. He works with our administration to recruit and train our exceptional staff each summer.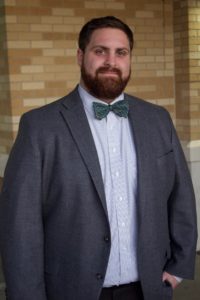 Tyler
Fincher
Media Director
Tyler Fincher is our Media Director. Tyler works with our video, photo, and social media counselors to help capture and share the camp experience. He helps ensure that our camp stays ahead of the curve with a growing media presence.
Each summer, our staff is prayed over and carefully chosen to represent the best of Brookhill. Our staff is made up of high school and college-aged young people who have grown up in our Summer Camp Program. Over 50 years of Brookhill Staff have joined the Legacy of the Red T Shirt and we are always searching for who is going to continue the tradition!
JC Training Information
Training Dates: TBD
-Check-in starts at 9:30 am
-Training ends at 4:30 pm
-Lunch is provided
-Cell phones are allowed
-Please park in the parking-lot between boys and girls hills
-BR Merch will be open!
Below is a list of information concerning our policies and procedures.
REGISTRATION DAY
Camper Arrivals after 4:00PM MUST BE APPROVED.
Do not drop off your children early as there is no supervision provided.
DEPARTURE
Please notify the Camp Office for any early departures.
Camp DVD's, pictures, and merch can be pre-purchased and picked up during pick-up on Saturday.
REGULATIONS & STANDARDS
Brookhill strives for the highest physical, mental and spiritual standards possible. There will be NO smoking, matches, lighters, fireworks, use of tobacco, alcohol, or abusive language. We do not allow piercings or any such items or behavior of questionable nature. No Drugs allowed, (except that prescribed by a doctor, which is kept with the First Aid Counselor). We protect our campers from influences which we feel to be detrimental, degrading, destructive or not in keeping with Brookhill standards. Please, girls one-piece bathing suits, please boys no earrings. Absolutely no cell phones are allowed at camp. This is imperative to insure your campers' safety as it would be impossible to monitor calls made and received at camp. We reserve the right to deny acceptance to any applicant based on the standards outlined in this application, as well as dismissal from camp should it become necessary.
REFUND POLICY
All payments are final and non-refundable. Funds received in the Spring are used to prepare for camp and upgrade facilities and activities for the upcoming summer.
BUNKHOUSE/CABIN ASSIGNMENTS
Two campers wishing to be in the same bunkhouse must give each others names in the "I prefer to be with" space provided on front of the application.
We do our best to accommodate every campers friend requests: however, due to camp availability, we cannot guarantee that we will be able to make bunkhouse assignment changes the day of registration.
ACTIVITIES
Please help your child choose his or her 4 activities, as they will be required to take them the first day of camp. After this time they will have an opportunity to change their scheduled activities. Every conceivable effort is made to protect each camper's health and safety through training of the staff. However, the camp assumes no responsibility for accidents, illness, or loss of life, or for loss of personal equipment by fire, theft, natural disasters, or campers' carelessness. Brookhill is noted for its safety measures and few accidents. We have found all of the things listed here to be important to the Camper, and to us. We expect to have a great time with your child. Thank you for taking time to help your child have the most wonderful camping experience possible.
RESPONSIBILITY
Every conceivable effort is made to protect campers' health and safety through training of staff; however, the camp assumes no responsibility for accidents, for illness, for loss of life, nor for loss of personal equipment by fire, theft, or a camper's carelessness. Brookhill is noted for its safety measures and very few accidents. (If your child has a physical or mental condition apart from the norm, we must be contacted prior to acceptance of application.)
Airplane Arrivals:
We do not pick up campers outside the Hot Springs area; however, an airport shuttle service can be secured by calling 1-501-247-8006. The shuttle service comes to the Arlington Hotel in Hot Springs. Notify us a week in advance, and we'll pick up the camper there. Private planes coming into the Hot Springs airport need to notify us a week prior to arrival for pickup transportation to camp.
Additional Information
What to Bring:
-Sleeping bag (or blankets and sheets)
-pillow
-clip-on fan
-tennis and shower shoes
-shorts, shirts, socks
-towels and toiletries
-trunk or bag
-extra money for merch and concessions.
Themed Nights:
Wilson Wombash – western clothes: jeans, jean shorts,  cowboy hats, etc.
Guys Night – jerseys or sports wear
Girls Night – pajamas or comfortable clothes
-GIRLS — ONE PIECE BATHING SUITS ONLY.
 *DO NOT BRING*
*CELL PHONES, IPODS, AND VIDEO GAMES*
PLEASE BE SURE ALL BELONGINGS ARE PROPERLY MARKED
Please do not send valuable or irreplaceable articles to camp. We are not responsible for lost items. We cannot return items left by campers.
Nearby Accomadations:
The Villa at Ascent: 501-282-4420
Taylor Reality Group Nightly Rentals: 501-463-9506